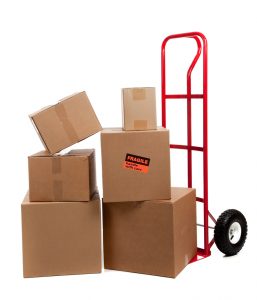 Moving is an exciting time, even in the sweltering heat of summer. Summer is the most common time to move during the year, with half of all moves in the United States taking place between May and August. Flannery's Handymen has some tips for moving effectively during this busy time.
Leave plenty of time to plan. If you are using a moving company or renting a truck, you should make reservations at least six weeks out from your planned date. The earlier you book, the more likely you are to get the dates you want without running into overbooking conflicts. If you try to schedule any closer to the date you plan on moving, you run the risk of everyone being booked solid.
Make sure you stay hydrated. It will be hot and you will be moving a lot of heavy boxes and furniture. Make sure to take breaks and drink plenty of water. Make sure to offer your movers breaks, water and lunch as well. They have probably worked several jobs in a row and will appreciate it. The first thing you should do when you get to your new home is turn on the AC to get the cool air flowing through the house, a nice break from the outdoors.
Make plans for your kids and pets on moving day. Your yard will see a lot of foot traffic as furniture is moved in and out of your home, and there won't be a specific place in the house that will be left alone on moving day. Find a kennel or pet daycare nearby your new home, or see if a friend or sitter can take your pets for the day with your children.
If you are moving this summer and are looking for professional help, Flannery's Handymen is more than happy to help! We would be happy to schedule a moving date that works for your needs. Contact us today by calling 781-775-9943 or by filling out our online contact form.